NADCA is Heading to Texas for Our 2023 Fall Technical Conference!
Posted

on

07/06/2023
Don't miss your chance to 'learn by doing' at the industry's favorite conference for air duct cleaning technicians. NADCA's Fall Technical Conference is coming up September 7-9 at the Embassy Suites in Grapevine, Texas, just outside of Dallas.
There's no other conference quite like Fall Tech — with hands-on training, it's the best place to experience the technical side of the job! You'll sharpen skills and work directly with tools, equipment, and technologies specific to the industry, and it's great for air duct cleaning technicians at every skill level and every stage of their careers.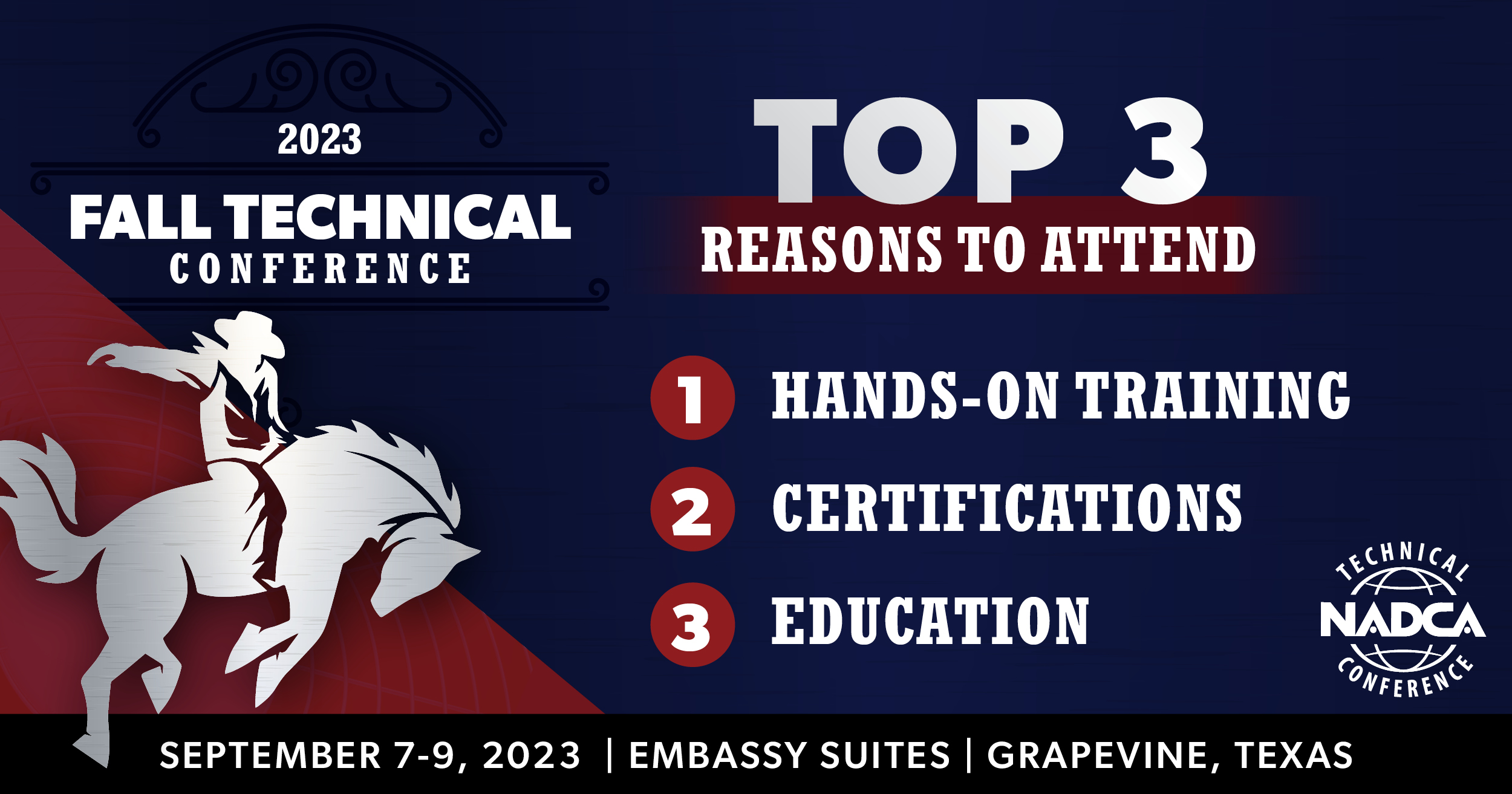 Hands-on Training
What's distinctive about Fall Tech is that attendees literally learn by doing. They'll get right into the nitty gritty of the job with instructor-led, hands-on training, where they'll be encouraged to get actively involved in the education process by working directly with the tools, equipment, and technologies that are used every day in the duct cleaning industry. They'll learn how to properly cut and close an access opening; perform coil cleaning in accordance with ACR, The NADCA Standard; understand containment levels; and more. With interactive training, technicians dive right into the action, and experience real-world scenarios to develop practical expertise and technical skills that can be applied directly to the day-to-day job. 
Technicians can also experience NADCA's popular virtual reality (VR) training. By simply putting on a headset, they'll virtually enter a mechanical room in a commercial facility, or an environment typical of a residential setting, and have the opportunity to test their knowledge of system components and order of operations as it relates to proper air duct cleaning.
Certifications
Fall Tech provides one of the most convenient and practical ways to get certified. Technicians seeking the Air Systems Cleaning Specialist (ASCS) or Certified Ventilation Inspector (CVI) certification can participate in the pre-conference training courses and take the exam for either certification right on-site.
Plus, attending Fall Tech provides the opportunity to earn all six (6) continuing education credits (CECs) necessary for renewal of current ASCS certification!
Education
In addition to practical training, the conference will feature a robust educational program, with dynamic and interactive advanced track, technician track, and general sessions, all led by industry experts.  
Advanced Track Sessions Include: 
Combustible Dust: What to Look for and How to Manage Hazards
HVAC System Inspections and Assessments
Air Handler Restoration and Maintenance
Having Industrial Hygienists on Your Side (Panel Discussion)
Client Acquisition and Customer Development
Technician Track Sessions Include:
HVAC 101: Residential Systems
HVAC 101: Commercial Systems
Customer Service
Safety in HVAC System Work
General Sessions Include:
Damage Control: How to Make the Best of Bad Situations
Tech Talk Panel: A Discussion on the Latest Trends in Technology and Gear
Ask the Expert Panel: General or Specific Questions Answered by Experts
Teamwork Makes the Dream Work: Working Together Makes Everyone Better
Of course, exhibits are always an integral part of a complete educational experience, and the newest and most innovative products will be on display at this year's conference. Exhibits will feature an assortment of products, equipment, and services provided by leading suppliers of the HVAC inspection, cleaning, and restoration industry.
Still need a little convincing? See for yourself! Watch this quick video to learn about everything you'll miss if you don't attend!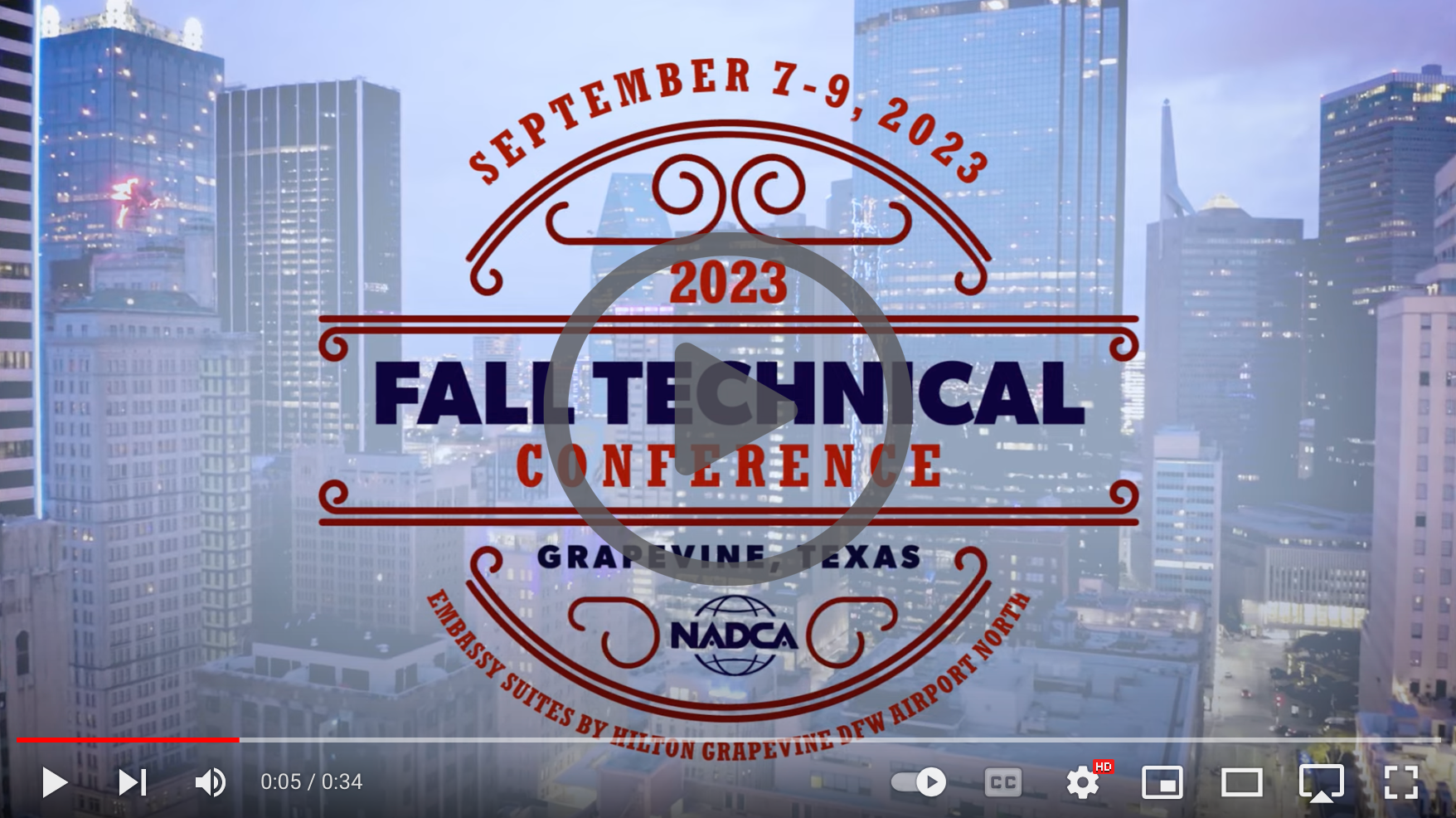 We hope you'll join us September 7-9 for the industry's must-attend technical conference for air duct cleaners of every skill level! 
Make plans to attend now! And don't forget that NADCA members get significant discounts on registration for ALL NADCA events!