Avoid Air Duct Cleaning Scams
Posted

on

03/13/2018
Any time you have work done to your home, whether it's regular maintenance or a larger project, concerns about if you're hiring a legitimate contractor may creep in. And, with so many home improvement scams targeting homeowners out there, one of the most common questions homeowners might have when they're considering air duct cleaning is "How do I avoid air duct cleaning scams?" The following tips can help you avoid air duct cleaning scams.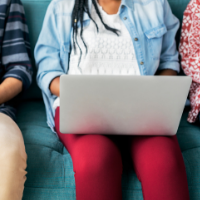 1. Don't Buy Into Too-Good-To-Be-True Offers
If you've seen an ultra-low-price offer for whole-house air duct cleaning services on a deal website or advertised elsewhere, be wary. According to NADCA, the HVAC Inspection, Cleaning, and Restoration Association, this is one way bad companies lure customers in. Those super-low prices most likely don't cover the cost of the services being provided, which means that customers can expect substandard service or even higher-than-expected charges when the work is done. Avoid this scam by calling in a certified company and getting an estimate for the service before any work is done. That estimate should also include a scope of work, or a detail of the services to be performed, so you can know what services they'll be providing and how they'll be cleaning your home's air ducts.
2. Get a Second Opinion
One trick used by scammers is to pretend to discover a much bigger, more expensive problem during a low-cost cleaning job. They may lie, saying they found mold and scaring homeowners into paying for them to get rid of the mold. This tactic has been well-documented by news outlets conducting hidden camera investigations, during which contractor after contractor makes false claims about finding mold in the home and charging homeowners more than $1,000 for a service their home doesn't need. If a contractor warns you that they discovered mold, call for a second opinion before agreeing to have any work done in the home.
3. Hire a Certified Professional
A little online searching will lead you to any number of organizations that offer certifications for professionals in certain industries. Earning a certification in a trade is often a sign that the person doing the work is better trained and has met certain requirements to prove their proficiency. Certifications relating to air duct cleaning not only address training, but also a commitment to cleaning air ducts according to a standard that ensures that the work is done correctly and completely. Certifications are often required for contractors to even bid on work to be done for corporate or industrial buildings. Why should your home be any different? Use NADCA's Find A Professional Directory to find a certified air duct cleaner in your area.
You may start your search for a certified contractor online, and notice that companies advertise that they are certified by displaying the NADCA logo on their website. However, what's stopping a company from lying about their certification, and displaying a logo without having been certified? There is a way around that: for the certifications offered by NADCA, customers can verify a company's membership by clicking on the logo on a contractor's site. If the contractor is using the membership verification tool powered by NADCA, you'll receive a pop-up verifying that company's membership status. And, because companies must have a person on staff who holds NADCA certification in order to be a member, that membership verification is all you need to know that you are hiring a reputable company that has proven its dedication to providing quality air duct cleaning services.
For Even More Home Contracting
The National Center for the Prevention of Home Improvement Fraud (NCPHIF) is an organization dedicated to fighting fraud by contractors, and helping rebuild trust between homeowners and contractors. They provide tips for identifying scam contractors, that includes trying to scare homeowners into paying for so-called urgent repairs and promising things that sound too good to be true.