Give Your House a Fresh Start With Air Duct Cleaning
Posted

on

04/30/2018
If you've spent time exploring BreathingClean.com you've probably learned about air duct cleaning and its benefits for your home. While professionally cleaned ductwork can be like a breath of fresh air to many houses, there are a few facts you should know when the time comes to have your home's air ducts cleaned.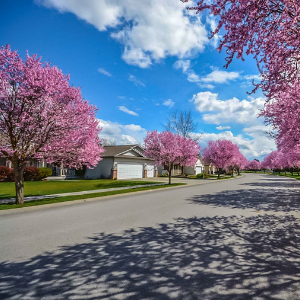 1. Air ducts are gonna get dirty.
Pet dander, dust, chemicals, and other contaminants are pulled into the HVAC system, where they can build up and possibly contribute to health problems. This is especially true for people with respiratory conditions, autoimmune disorders, or allergies.
2. Clean air ducts can save you money.
According to the U.S. Department of Energy, 25% to 40% of the energy used for heating or cooling a home is wasted. Contaminants in the heating and cooling system cause it to work harder and shorten the life of your system. A clean HVAC system doesn't have to work as hard so it uses less energy.
3. There's a wrong way to clean air ducts.
When you hire a professional cleaner, ask if they're a member of NADCA a trade association of the HVAC inspection, cleaning, and restoration industry. NADCA members have signed a Code of Ethics and invested time and resources into industry-related training and education. They also have general liability insurance.
4. Beware of air duct cleaning scams.
You should be aware that some non-NADCA companies use scare tactics and bait-and-switch methods to squeeze money out of their clients or don't clean the HVAC system at all, let alone to the industry's standards. (Check out some tips to help avoid air duct cleaning scams.)
How to Tell You're Getting A Professional Air Duct Cleaner:
Is the company able to show proof of NADCA membership and certification?
Is the contractor willing to conduct a thorough inspection of the HVAC system prior to performing any work and disclose any problems discovered?
Will the contractor clean the supply and return air ductwork, the air-stream side of the heat exchanger and the secondary heat exchanger?
After cleaning, are access panels properly sealed; blower blades and compartment clean and free of oil, dust, and debris? Point a flashlight into the cooling coil. Does light shine through? It should if the coil is clean. Check to make sure the coil fins are straight and evenly spaced and the coil drain pan is clean and draining properly.
After cleaning, do the filters fit properly and are they the proper efficiency recommended by the manufacturer?